See the difference DogStem® can make
See and hear how DogStem has helped to put the spring back into the step of patients like yours. With case studies from owners and vets as well as footage of dogs in action – it's a real insight into how DogStem can transform dogs' lives.
Check back here as we add more everyday examples of how DogStem can transform the treatment of canine osteoarthritis.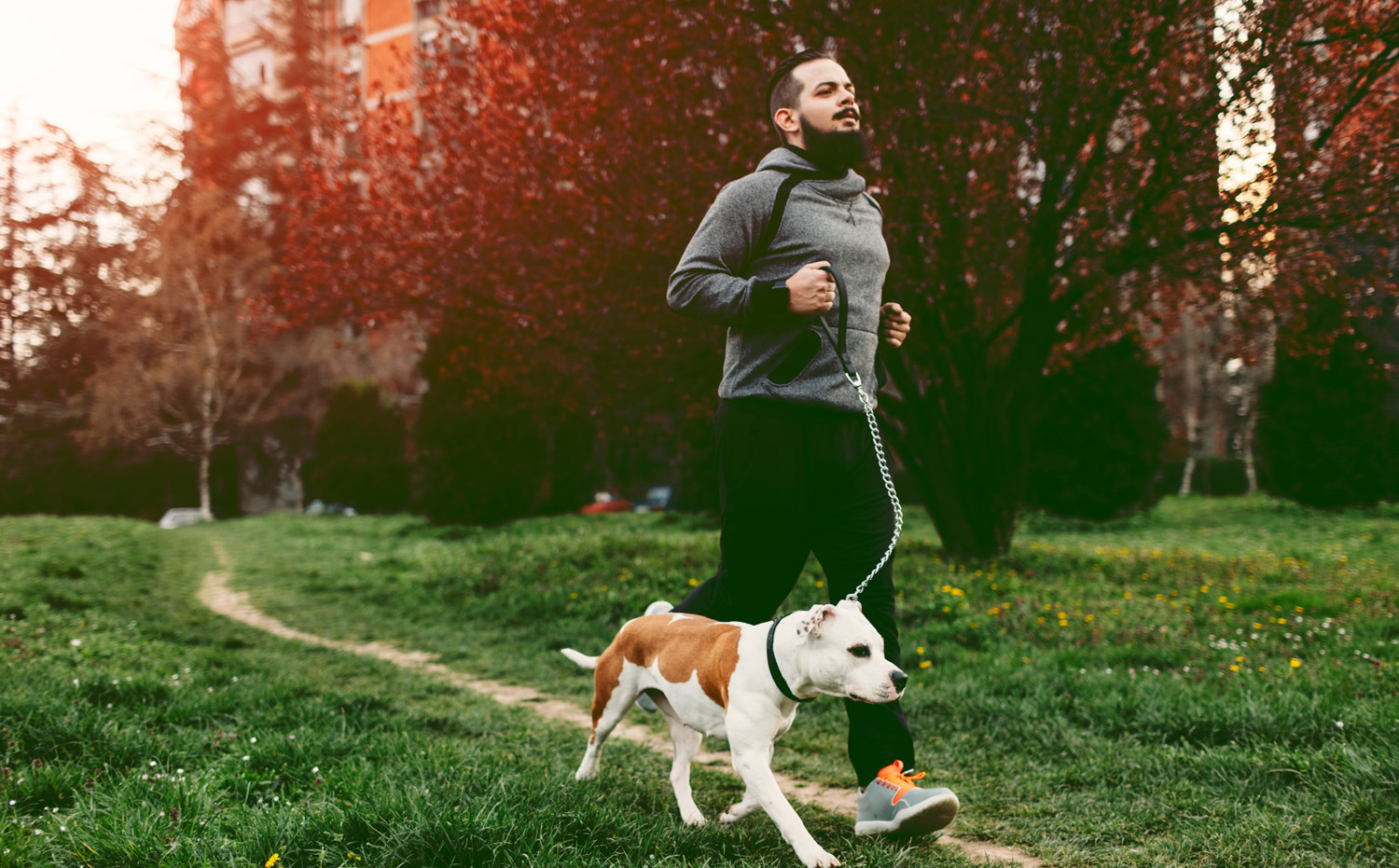 DogStem® helped Dharma the German Shepherd regain her quality of life
Dharma presented with unilateral forelimb lameness, pain, limited mobility, and significantly reduced exercise tolerance.
Having previously been a detection dog working four or five hours per day, Dharma's movement had deteriorated to a slow, painful limp.
Clinical examination showed significantly reduced flexion and extension of the elbow and severe thickening of the joint. Dharma was treated with 1ml DogStem intra-articular injection under sedation and continued with her current joint supplement.
Twelve weeks after one DogStem injection, Dharma could trot comfortably. She showed significantly reduced lameness and pain, and improved mobility and exercise tolerance.
Dharma's owner is delighted:
"Dharma's quality of life has improved and she's no longer in pain. I am totally satisfied with the treatment."
Dharma is a four-year-old, female neutered German Shepherd, with right elbow osteoarthritis secondary to elbow dysplasia.
Sihuca
Sihuca is an eleven-year-old, female, Toy Poodle with hip osteoarthritis secondary to hip dysplasia. Sihuca presented with pain and reduced activity. Her owner noticed that she could no longer do certain movements such as climb on the sofa.
Twelve weeks after treatment with DogStem, Sihuca's vet reported:
"There is now no pain on palpation, her orthopaedic range of motion is perfect and there has been enormous overall clinical improvement."
Sihuca's owner commented:
"Her quality of life has improved enormously; she now stands up with two legs and she wants to play and run more. She has more energy and does things she couldn't do before, like climb on the sofa. I am recommending the treatment to everyone I see with dogs with this same problem."
Mr Hyde
Mr Hyde is a nine-year-old, male, Staffordshire Bull Terrier, with osteoarthritis. Eight weeks after treatment with DogStem, Mr Hyde's owner was surprised by how much he had improved and realised how much his osteoarthritis had been holding him back:
"Mr Hyde has improved a lot – he no longer limps and has more desire to play. I can visibly see he is much better."
Calling all owners with stories to share!
If your dog has been treated with DogStem for osteoarthritis, we'd love to hear more. Please share your story, photos and videos here