Transforming your dog's life
Your dog has been treated with DogStem®, the first and only licensed stem cell therapy for dogs with osteoarthritis.*
* In the UK and EU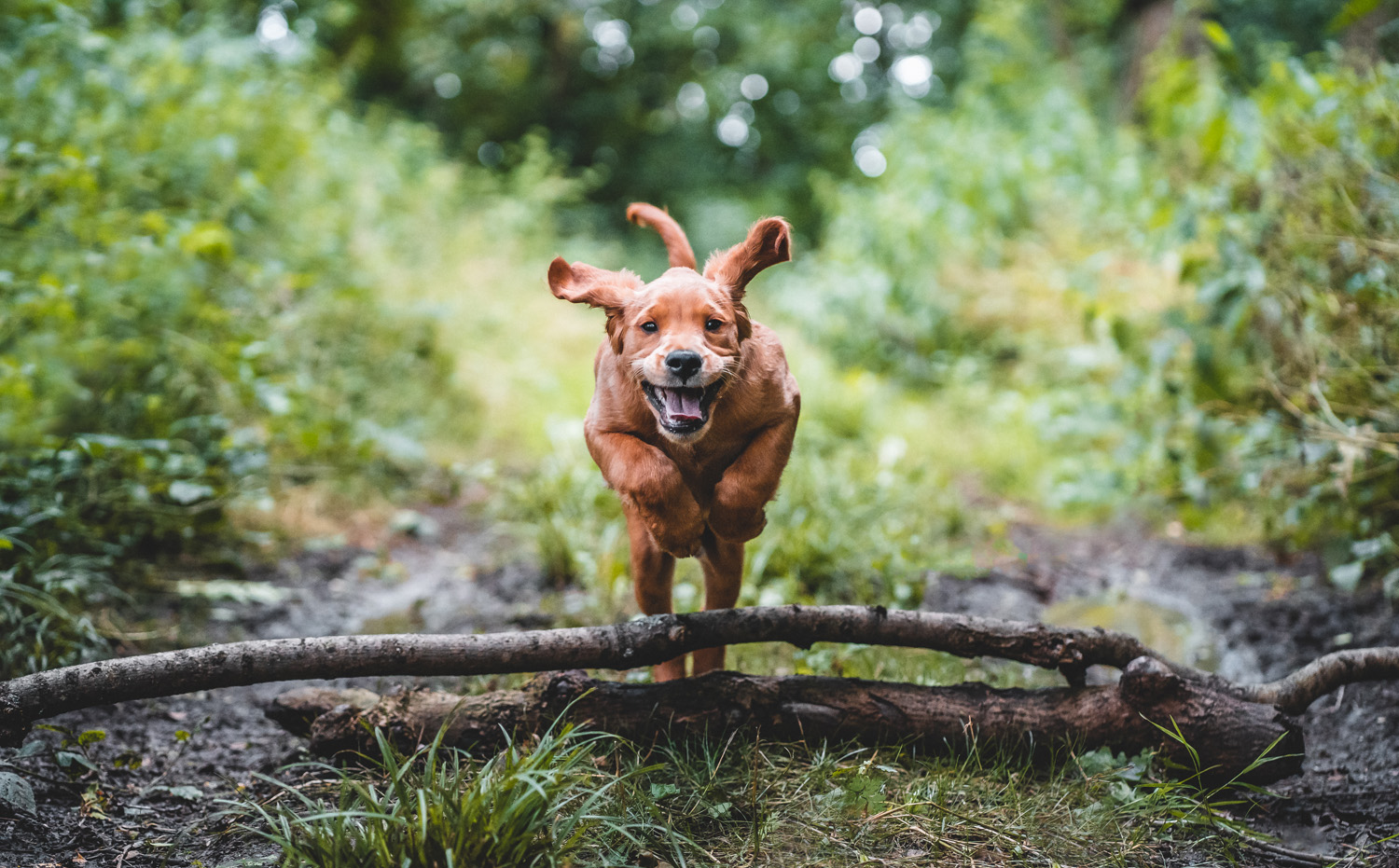 An innovative stem cell treatment
Stem cell therapy has gained attention in recent years as it offers an exciting new approach to this challenging disease. Until now, stem cells traditionally would have been collected from your dog, requiring a surgical procedure carried out under general anaesthetic which is invasive and may result in scarring.1 The stem cells would then have to be administered in a second procedure. As well as being more stressful for your dog, the need for two procedures and the associated care can make it prohibitively expensive.
DogStem is different. It's ready for your vet to use and just a single joint injection provides long-lasting efficacy (from 3 months to more than 12 months).2,3
DogStem is proven to reduce pain and lameness and improve mobility and quality of life.2,3
How does DogStem work?
DogStem is a solution of ~7.5 million stem cells that is injected into a joint ("intra-articular" injection). Stem cells change the joint environment from inflammatory to non-inflammatory and can possess tissue regenerative properties.2,4 This helps reduce pain while potentially slowing progression of the disease.2-5
Has your dog been treated with DogStem?
We'd love to hear your feedback!
What to expect
DogStem provides long-lasting effects – proven to reduce pain and lameness and improve mobility and quality of life.2,3
DogStem gets to work straight away but it usually takes four to eight weeks to see an improvement.
It's common for dogs to experience slightly more discomfort after intra-articular injections. This typically resolves within 24 to 48 hours, occasionally lasting up to a week. Restricting exercise to lead-only 10-minute walks twice daily for the first 24 to 48 hours after treatment (or as per your vet's recommendations) can help to improve your dog's comfort.
You can expect gradual but lasting improvements with DogStem. Studies show that:
65% of owners reported improvement in their pet's quality of life 8 weeks after treatment3
59% reported the treatment's effects lasted longer than 6 months3
60% of owners reported improvement in walking3
Tracking progress
You can monitor how your dog is improving by recording day-by-day differences in their movement and behaviour using a diary. For example, you might notice your dog:
finds it easier to get out of bed in the morning
is more enthusiastic to go on a walk
climbing the stairs or getting up onto a chair more easily
Managing osteoarthritis
Osteoarthritis can greatly impact you and your dog's health and wellbeing,6 particularly as the disease is progressive.5
It's important to take a multi-pronged approach to help minimise the effects of the condition and maximise your dog's quality of life. DogStem is often used alongside other treatments and management strategies which might include changes to diet, exercise and lifestyle as well as additional types of pain control and surgical intervention in some cases.
DogStem's unique mechanism of action means that it works differently to many other common pain medications. As part of a holistic management plan, DogStem can help put the spring back in your dog's step and improve their quality of life in a way that lasts.
DogStem helped Dharma the German Shepherd regain her quality of life
Dharma presented with front leg lameness, pain, limited mobility, and significantly reduced exercise tolerance.
Having previously been a detection dog working four or five hours per day, Dharma's movement had deteriorated to a slow, painful limp.
Clinical examination showed significantly reduced flexion and extension of the elbow and severe thickening of the joint. Dharma was treated with 1ml DogStem intra-articular injection under general anaesthetic and continued with her current joint supplement.
12 weeks after one DogStem injection, Dharma could trot comfortably. She showed significantly reduced lameness and pain, and improved mobility and exercise tolerance.
Dharma's owner is delighted:
"Dharma's quality of life has improved and she's no longer in pain. I am totally satisfied with the treatment."
Dharma is a four-year-old, female neutered, German Shepherd, with right elbow osteoarthritis secondary to elbow dysplasia.
Calling all owners with stories to share!
If your dog has been treated with DogStem for osteoarthritis, we'd love to hear more. Please share your story, photos and videos here
References
Pye, C., et al. (2022). Advances in the pharmaceutical treatment options for canine osteoarthritis. Journal of Small Animal Practice.
DogStem suspension for injection for dogs SPC.
Punzón, E., et al. (2022). Equine umbilical cord mesenchymal stem cells demonstrate safety and efficacy in the treatment of canine osteoarthritis: a randomized placebo-controlled trial. Journal of the American Veterinary Medical Association.
Kriston-Pál, É., et al. (2017). Characterization and therapeutic application of canine adipose mesenchymal stem cells to treat elbow osteoarthritis. Canadian Journal of Veterinary Research – Revue Canadienne de Recherche Veterinaire, 81(1), 73-78.
Brondeel, C., et al. (2021). Review: Mesenchymal stem cell therapy in canine osteoarthritis research: "Experientia Docet" (Experience Will Teach Us). Frontiers in Veterinary Science 8, 668881.
Belshaw, Z., et al. (2020) You can be blind because of loving them so much": the impact on owners in the United Kingdom of living with a dog with osteoarthritis. BMC Veterinary Research 16:190.